King :: Internal IT/Sec alerting tool
Most of my work at King involved improving internal communications, especially for IT/Sec and Tech. As the lead communicator and tech writer of the Infrastructure team, I noticed a severe lack of consistent messaging when an IT service was about to go down or there were security or stability issues.
We evaluated existing solutions, such as StatusPage, but ruled them out due to how specific they were, and also because we needed something able to run behind a firewall. Marc Baiges and I went on to develop our homebrew solution, Estado, which consisted of a timeline of IT/Sec notices and a callback service which sent emails and Slack messages to relevant mailing lists and channels.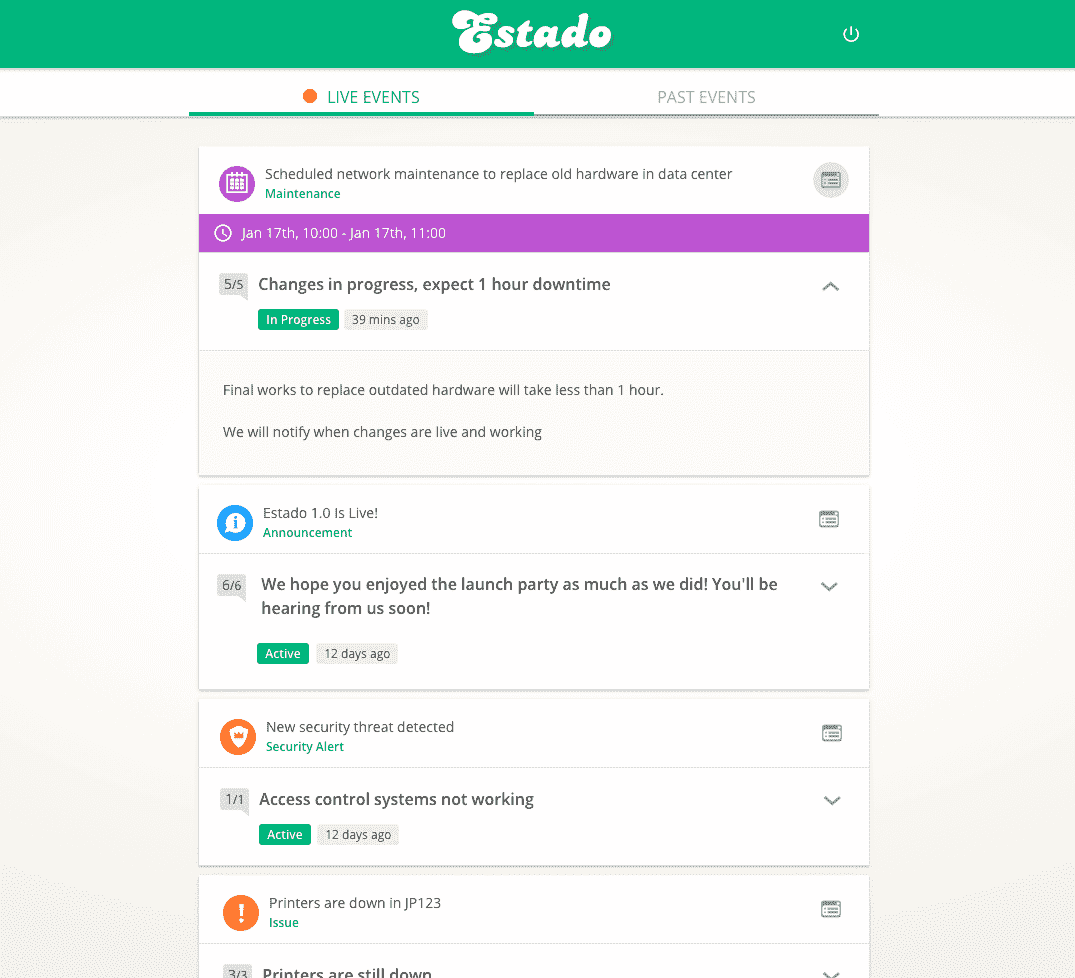 Estado became an essential tool for IT/Sec communications, improving the satisfaction of all Kingsters in regards to transparency, speed, and quality of alerting.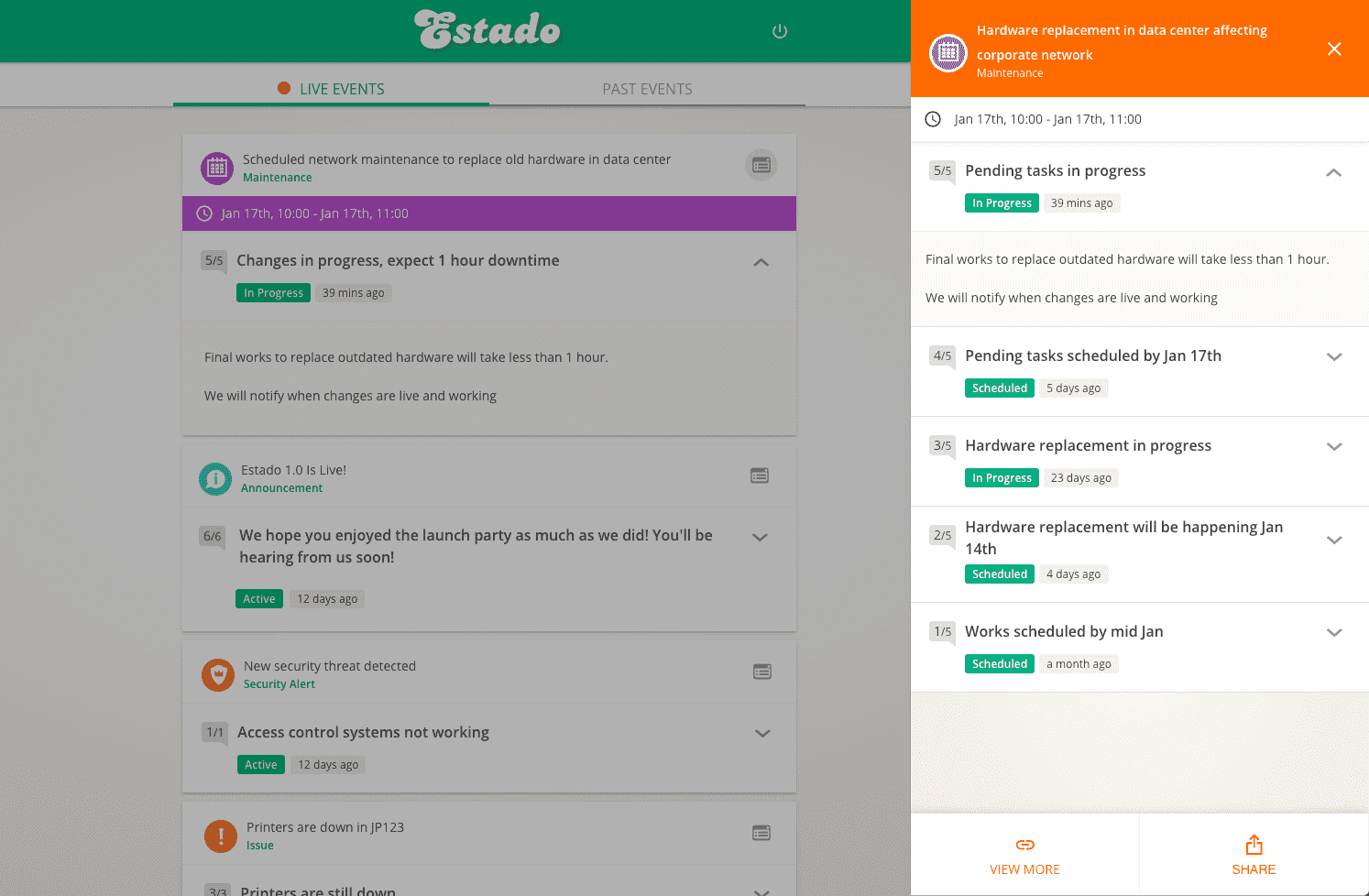 How
I was the technical writer, UX designer, and product owner for the project: I made wireframes for the tool using Balsamiq, and groomed a backlog of user stories, with acceptance criteria for each feature. At the same time, I created documentation and training videos for the tool, promoted it internally, and used it regularly as admin.
Stack
Poppulo API
Slack API
Balsamiq
Camtasia