Splunk :: Opening the docs to community contributions
In 2021 I helped bring an important Splunk Docs project to completion: the migration of the Splunk Observability Cloud documentation to a GitHub public repository, so as to unlock community contributions. This initiative had been part of the overall documentation strategy of Splunk for years. As I strongly believe in the value open source documentation and docs-as-ecosystem, I brought my energy and experience to the table.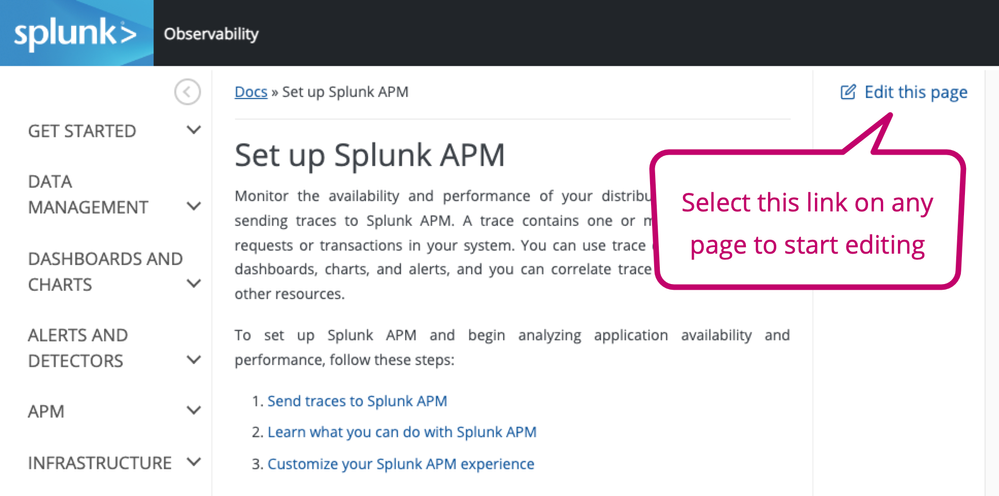 How
This required gathering requirements, designing contribution and review guidelines, and setting up GitHub repositories. At the same time, it involved training and supporting the entire Observability docs team in the usage of the new setup. Joe Malin and I coordinated the whole project from the docs side of things, pushing the project to completion while navigating legal and technical requirements, like a product owner would do.
---
Stack
GitHub Actions
Git
Python
Sphinx
reStructuredText